Gibraltar General Info
Gibraltar Overview
Gibraltar is a British territory situated on the southern tip of Europe, bordering with Spain and at close proximity to Africa.
The official language in Gibraltar is English although Spanish is also widely spoken and the currency is the Gibraltar pound which has a 1:1 value with the British pound.
Gibraltar has a population of circa 30,000 and has its own Government, enabling it to decide its own taxes and boasts a modern International Financial Centre, whilst the UK is responsible for Gibraltar's defence, security and foreign affairs.
Gibraltar's roots date back to 1704 when it was captured by the English and Dutch allied forces and the territory was formally ceded by the Spanish Crown in perpetuity to the British Crown in 1713, under Article X of the Treaty of Utrecht.
Gibraltar eventually became a British overseas territory in 2002 under the British Overseas Territory Act 2002 and benefits from a unique infrastructure which enables companies to passport services into other EU states making Gibraltar an extremely interesting and attractive location for businesses to base their headquarters.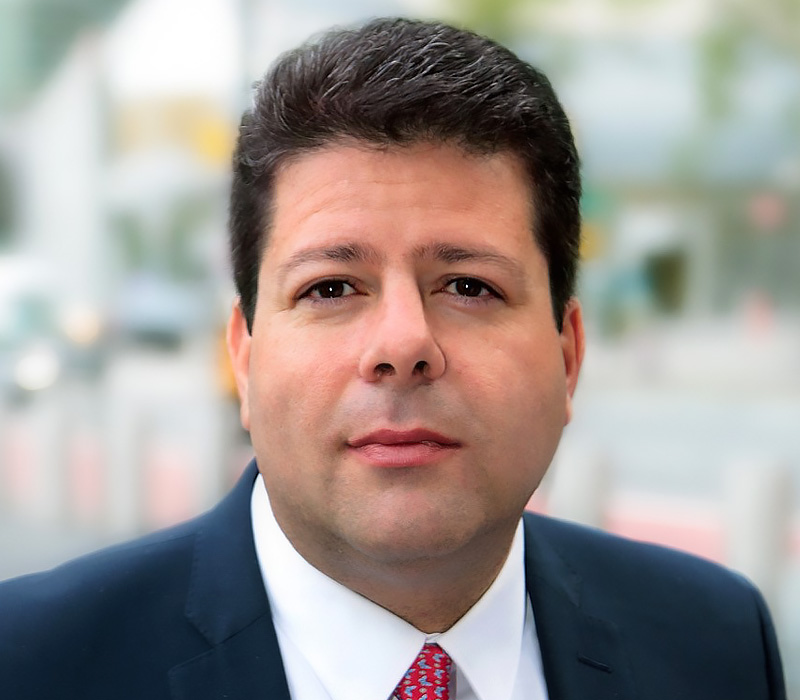 However, as a result of the recent Brexit results, The Hon. Chief Minister Fabian Picardo and Deputy Chief Minister, The Hon. Joseph Garcia, have been tirelessly working to pursue new avenues with the United Kingdom, to ensure that Gibraltar is in a position to offer attractive new options to local businesses in order to enable them to continue to passport services into the EU via a new framework.
1704

Gibraltar captured by Anglo-Dutch force

1713

Sovereignty handed to Britain in perpetuity via Treaty of Utrecht

1940

Britain evacuates civilian population during second world war

1967

Gibraltarians vote by 12,138 to 44 to stay British rather than Spanish

1969

Spanish dictator Francisco Franco closes land border
1982

Land border reopens only for pedestrians

1985

Border fully opens for pedestrians and vehicles

2002

Joint British-Spanish sovereignty rejected at referendum

2006

New constitution for the British overseas territory

2008

European court rules Gibraltar can set tax rates

2016

Brexit. UK votes to leave the EU
Weather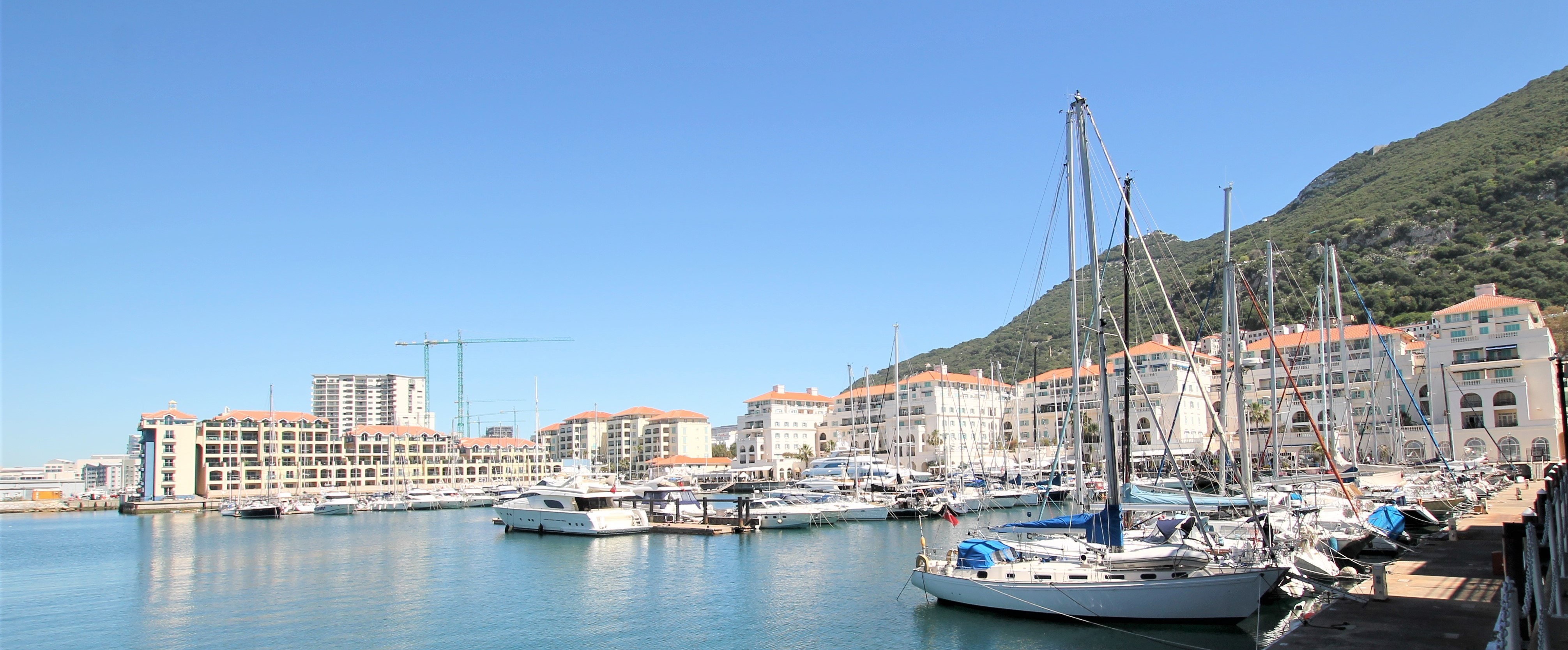 Gibraltar benefits from a delightful temperate climate of pleasant winters, exquisite springs and shining summers, although the climate is considerably affected by the proximity of the Mediterranean and Atlantic Oceans and is mainly governed by the Levanter and Poniente winds that blow through the Strait from an easterly or westerly direction.
Summer
During the summer months, Gibraltar enjoys dry and warm weather with the mean temperature in August being 24.3°C and benefits from an average of 10.5 hours of sunshine per day.
Gibraltar is renowned for an occasional 'Levanter Cloud' which over hangs the city area at different periods during the year.
Winter
Winter can bring a variety of weather conditions from fine and sunny days to wet and cool weather, whilst rainfall can vary significantly with the mean temperature in January being 13.5°C.
Education
Schools
The Department of Education is under the control of the Director of Education, who has a duty to promote education in Gibraltar, to control and direct educational policy, to administer and inspect all schools and to ensure the due administration of the provisions of the relevant legislation.
All teacher training takes place in UK universities and colleges, and teachers must have a registration number issued by the Department for Education (UK).
Proof of residency in Gibraltar is required in order for children to receive free schooling and all issues concerning residency are dealt with by the Gibraltar Civil Status and Registration Office.
For the purpose of enrolling children at local schools and nurseries, the Department of Education requires that formal documentation is presented which confirms residency in Gibraltar. In addition, the child's birth certificate and a utility bill confirming the residency address will be requested. The Department of Education reserves the right to request additional information, where necessary, in order to complete the enrolment process.
Gibraltar currently offers the following schools:
Eight Primary Schools
Governor's Meadow School
Notre Dame First School and Nursery
St Bernard's First School and Nursery
St Joseph's First School and Nursery
St Mary's First School and Nursery
St Paul's First School and Nursery
St Christopher's First School (MOD)
Hebrew First School
Primary education is free, full time and compulsory for residents of Gibraltar between the ages of 4 and 7 year. The schools are co-educational and English is the language of instruction. Primary level is defined by National Curriculum legislation.
Six Middle Schools
Bishop Fitzgerald School
Sacred Heart Middle School
St Anne's Middle School
St Joseph's Middle School
St Christopher's Middle School (MOD)
Hebrew Middle School
Middle school education is free, full time and compulsory for residents of Gibraltar between the ages of 8 and 12 years. The schools are co-educational and English is the language of instruction. Middle school level is defined by National Curriculum legislation.
Two Comprehensive Schools
Bayside Comprehensive School (boys)
Westside Comprehensive School (girls)
Secondary education in these single-sex comprehensive schools is free, full time and compulsory for residents of Gibraltar between the ages of 12 and 15 years and is defined by National Curriculum legislation.
Special School
St Martin's School
St Martin's School was opened in September 1976 and essentially caters for a wide range of special needs for children between the ages of 5+ and 16+.
New Schools
Government unveils plans for new schools
Government have announced a major project to transform education in Gibraltar and will be constructing two impressive co-education comprehensive schools in Waterport.
Moreover, St Annes and Notre Dame new schools will be situated in the North District, in addition to the new Gibraltar College.
Four further schools will undergo a complete refurbishment.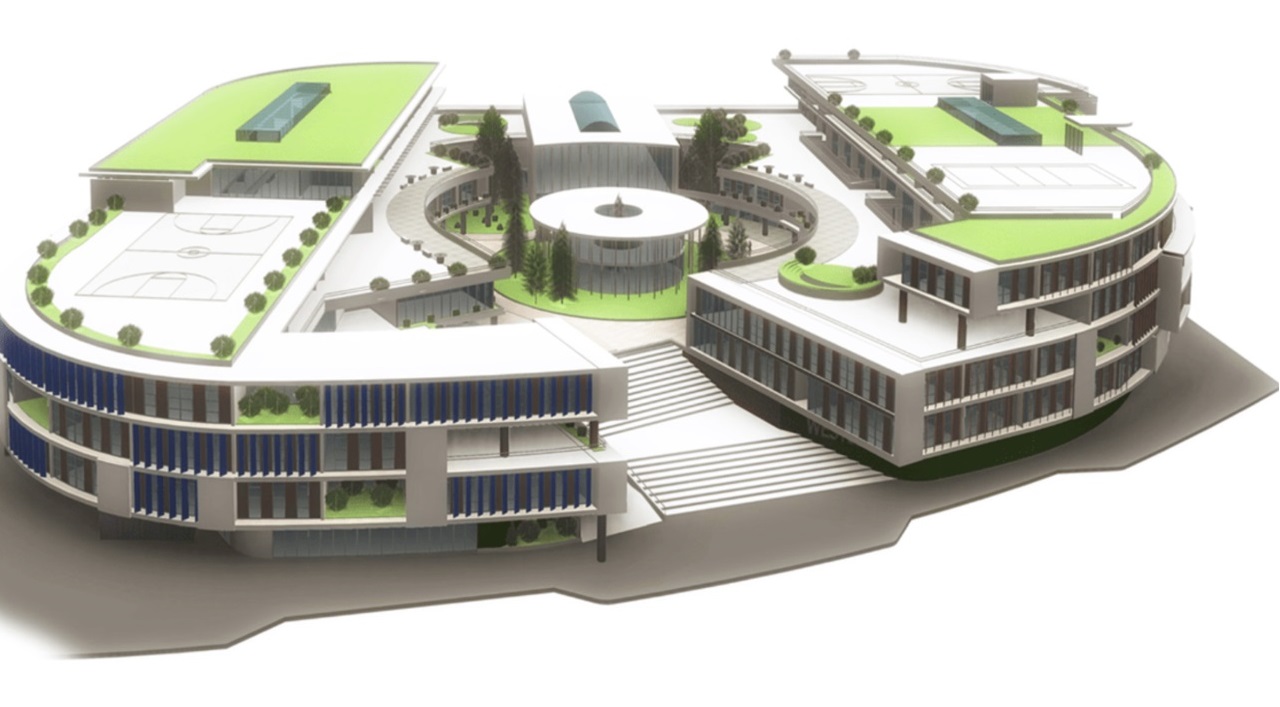 Contact Details
For further details of any of the above mentioned schools, please contact the Department of Education:
Tel + 350 200 78638
Email: info.edu@gibraltar.gov.gi
Gibraltar College
The Gibraltar College delivers academic, vocational and professional courses and is a major accreditation centre for UK's main Awarding Bodies and professional institutes including the co-ordination of Government NVQ/QCFs Diploma/Certificate levels in training programs for the public sector and is the specialist provider of excellence in continuing and further education for the post-16 age group, offering broad programs of study to prepare students for Higher Education, the world of work or to support professional development.
Contact Details
Gibraltar College
South Bastion, Line Wall Road
Gibraltar
GX11 1AA
: +(350) 200 71048
Email: enquiries@gibc.edu.gi
University of Gibraltar

The University of Gibraltar opened its doors on the 21st September 2015 and is partnering with esteemed universities that are recognized globally for their academic excellence, ensuring a high-quality offering for students.  
The campus is uniquely situated in Europa Point providing a bespoke learning environment at an iconic location and students are taught by local educators who understand our context and needs, as well as by highly experienced academics drawn from different universities across the world. Moreover, the University brokers placements, international exchanges and experiences that will prepare the graduates for the future and provide a competitive edge in the employment market.  
The academic tuition and student support systems have been designed to ensure that graduates receive awards that meet international standards and are tailored to personal ambitions and career paths.
Contact Details
The University of Gibraltar
Europa Point Campus
Gibraltar
GX11 1AA
(+350) 200 71000
Email: info@unigib.edu.gi
Independent Schools
Loreto Convent School (co-ed, all ages)
Loreto Convent School, Gibraltar is a co-educational independent junior school catering for over 450 boys and girls from nursery to 12 years, preparing them for the local comprehensive schools and for entrance examinations to schools in Britain. Loreto Convent is a Catholic School welcoming children of all faiths.
Contact: For information and admissions, please contact
Mrs Poppy Cruz,
admin@loreto.gi
Tel: 00 350 200 75781.

Prior Park School (co-ed, all ages), part of Prior Park College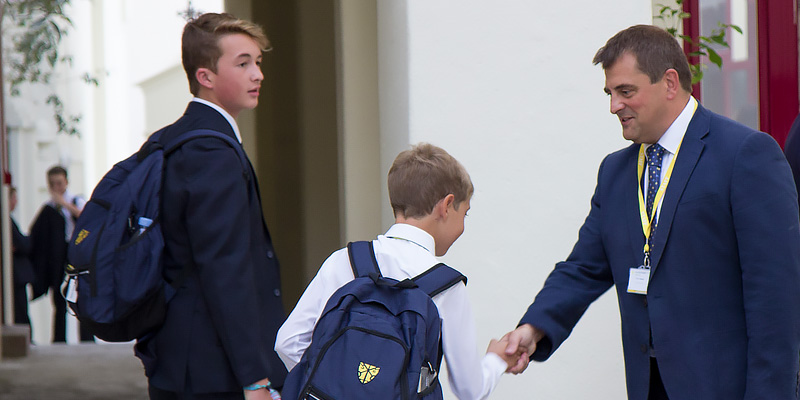 Prior Park is Gibraltar's first independent, co-educational, Catholic/Christian day school for children aged 12-18. The school is set on the former Sacred Heart campus and follows the English exam system of GCSE and A level.
Contact: For information and admissions, please contact
Molly Shatwell, School Administrator
mshatwell@priorparkschools.com
Tel: 00 350 200 62006.

Culture
Gibraltar enjoys numerous cultural events such as exhibitions, concerts and plays which are organized by various entities through the year.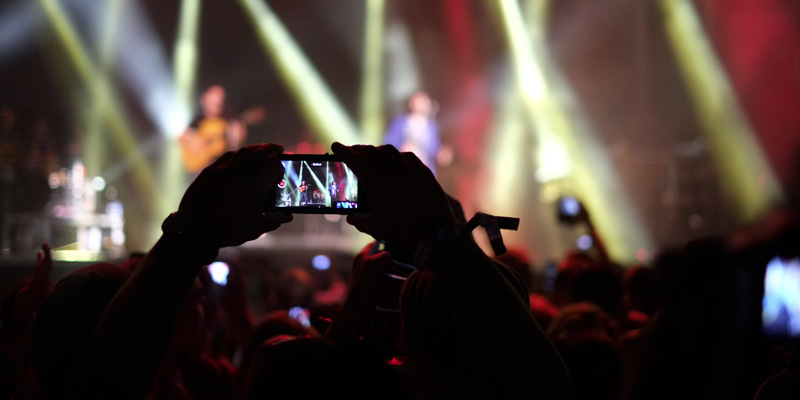 MTV Gibraltar Calling Music Festival
The Gibraltar Music Festival is an annual event attracting top international artists and organized by the Government of Gibraltar as part of the celebrations running up to Gibraltar National Day on 10th September.
The festival is held over two days and for the first time, the international music brand MTV headed to the Rock in 2017 and created a new global event for Gibraltar. The MTV Presents Gibraltar Calling Music Festival has been acclaimed as a top international annual musical event and is enthusiastically attended by top artists and music lovers from all over the world.
Make sure you don't miss out on this awesome musical event which will take place on Friday 21st and Saturday 22nd September 2018. See you there!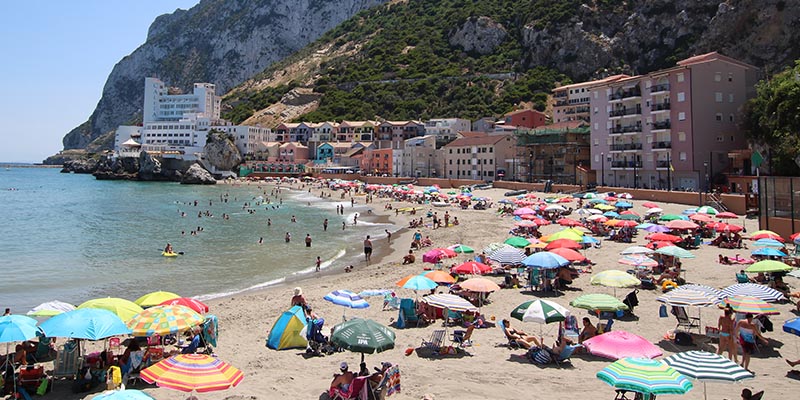 Beaches
Gibraltar is a peninsula and boasts six beaches around its shoreline.
Sandy Bay, Eastern Beach, the picturesque village of Catalan Bay are sandy beaches by the Mediterranean Sea.
Western Beach and the two rocky lidos, namely Camp Bay and Little Bay, are situated on the western side of Gibraltar.
Airport

The Gibraltar International Airport sits proudly by the border with Spain and offers a high standard of service, hospitality, excellent facilities and a selection of duty-free shops and operates flights to Gatwick, Heathrow, Manchester, Bristol, Tangier and Casablanca.
Contact Details
For flight information please contact:
Gibraltar International Airport
Tel +350 200 12345
Email: info@gibraltarairport.gi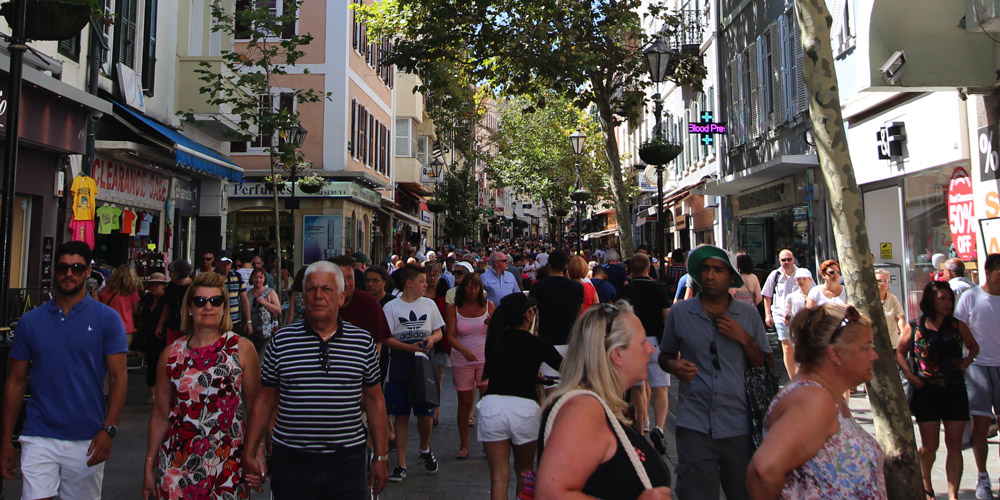 Shopping
Millions of tourists visit Gibraltar every year and the vast majority will end up in Main Street, Gibraltar's main shopping area boasting top international high street brands and chains, gracefully situated between other attractive retail units.
In the bustling City Centre, you will find an array of retail shops specializing in cosmetics, perfumery, luxury designer clothing, handbags, shoes, sun glasses and jewellery. There is also a superb selection of sportswear, souvenirs, electronics, spirits and tobacco; in addition to the unique Gibraltar crystal factory.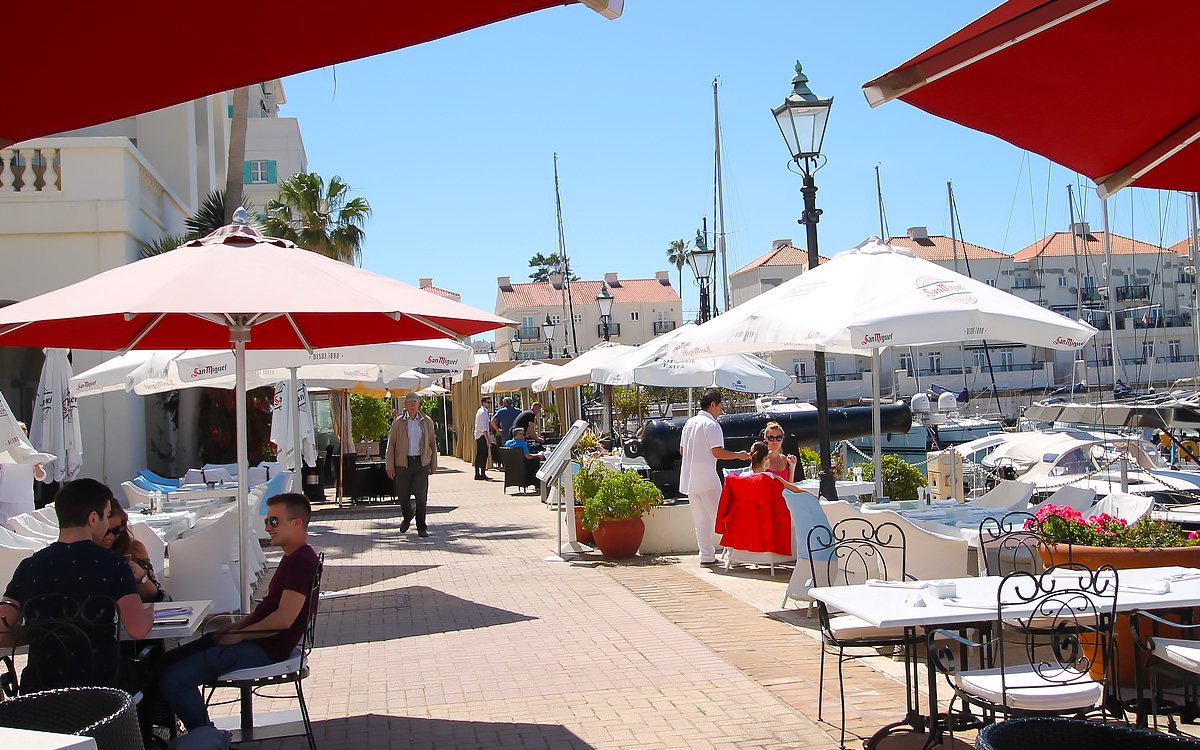 Restaurants
Gibraltar offers a fine selection of restaurants ideally situated within the peaceful and quaint setting of Queensway Quay Marina or the attractive Ocean Village Marina that transforms in the evening into a lively ambiance with bustling bars and restaurants until the early hours.
Casemates Square situated by the entrance to Main Street also offers a magnificent selection of cafeterias and restaurants where you will be able to sit back and sample the vast choice of fine cuisine, whilst enjoying the fabulous Mediterranean weather that Gibraltar has to offer.
All along Main Street and Irish Town you will come across a vast selection of bars and restaurants catering for all tastes.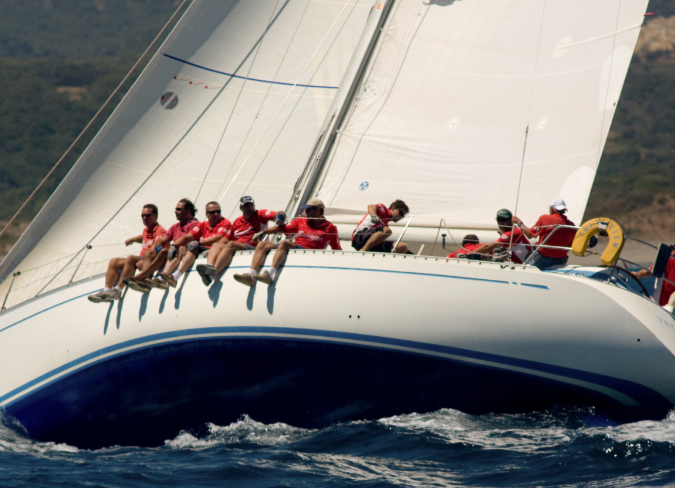 Sports & Leisure
Gibraltar's resident population is highly active in sport and standards are rather high. Gibraltar's membership in both UEFA and FIFA has boosted local football to a professional level and several Gibraltar sports associations that have gained official recognition from international governing bodies, with various others being considered for recognition.
You will find that football, hockey, rugby, basketball, netball, squash and gymnastics are extremely popular locally, whilst water sports also rank highly in Gibraltar with sailing opportunities available at all three marinas, with the Royal Gibraltar Yacht Club featuring exciting and popular regattas. Furthermore, yachts can be chartered and sailing classes and courses are offered and as there are circa thirty shipwrecks lying under local waters, diving is also extremely popular.
Golfers on the other hand have a vast selection of superb golf courses just across the border in Alcaidesa, Sotogrande and Marbella.